Dear Ambassador, Indonesia is one of the most important countries in Asia, even so, it's one of the countries with less media coverage in Europe. We would like this interview to be a map on Indonesia international relationships as well as on Asian geostrategy.
Indonesia has been an archipelago influenced by foreign merchants and settlers, until its independence in 1949 the Dutch have been the longest in the islands. What heritage has Holland left in Indonesia? How are relations with the Netherlands? Is Holland the gateway to Indonesia in Europe?
First, I would like to clarify that Indonesia declared its independence on August 17th, 1945. It was acknowledged by most countries at that time. The Netherlands have also already recognized our independence in 2005. Even though Indonesia was under Dutch colonialization for more than 350 years, its heritage is minimal. We can only see some Dutch influence in the architecture of old buildings. For example, regarding to the language, only Indonesians who were born before 1930 can speak Dutch. It is because at that time the Dutch language was only for the elites and Europeans.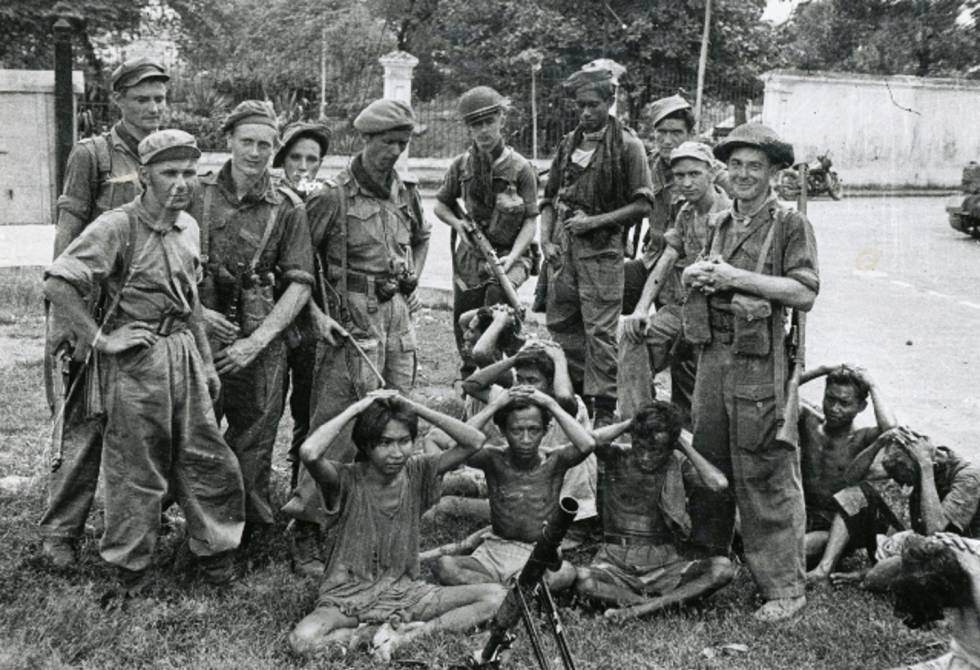 On the contrary, many Indonesian heritage can be found in the Netherlands. For example, Indonesian gastronomy is easy to find in Amsterdam and all over the country. The Netherlands is one of Indonesia's most important trade partners in Europe. Trade between both countries is increasing, while efforts are currently underway to further boost that relationship. The Port of Rotterdam and Schiphol Airport have been the main entry points for Indonesian products into the European Union. Similarly, Dutch companies have seen Indonesia as their gateway to the large ASEAN market, which is home to more than 500 million people.
Indonesia is a member of ASEAN, following the organization's strategy changes. Which is Indonesia's role in the Indo-Pacific scenario? Is there still a unified strategy for the future?
The concept of the Indo-Pacific itself was introduced by Indonesia at the ASEAN level to respond to the geopolitical and geo-economic situation. It is Indonesia's desire to create the Indo-Pacific region as an area for cooperation rather than an area of conflict and rivalry of influence. ASEAN has adopted the ASEAN Outlook on the Indo-Pacific (AOIP) last year as a unified strategy for the future. The main purpose of AOIP is to maintain ASEAN's relevance and to ensure the centrality and leadership of ASEAN in the region.
The main principles of this outlook are Openness, Inclusivity, Transparency, Respect for international law, ASEAN Centrality, Mutual respect, trust, and benefit, Respect for sovereignty, EAS Bali Principles (2011), and the Treaty of Amity and Cooperation (TAC).
Indonesia has agreements with Australia in the field of defense, in fact, annually they hold numerous bilateral meetings. In the event of a tension escalation in the Indo-Pacific region, this relationship can be counterproductive. What will be Indonesia's position if there is an alliance against China in the region? How can you briefly explain the conflict in Papua?
Since its independence, Indonesian foreign relations have adhered to a "free and active" foreign policy. Indonesia does not take sides nor commits to any alliance against one country or other alliance. Again, Indonesia wants the region to be peaceful and conducive for cooperation. Indonesia is always active to promote Confidence Building Measures (CBM) and to put forward dialogue and cooperation to solve any conflict in the region. One way to do this is by promoting and implementing the ASEAN Treaty of Amity and Cooperation (TAC) that many countries have already signed.
Development in Papua is one of the main priorities of the current Indonesian Government. President Joko Widodo visited the region more than 13 times since his election, more than any other part of Indonesia. This shows the commitment of the Government to accelerate the development in Papua. What we have now are some Armed Criminal groups that do not want Papua to be develop. They create fear and terrorized the region. This anti-development groups are the ones that we are dealing with, through a humanitarian approach.
Recently Indonesia's anti-corruption agency has warned of the risks of doing business with Chinese companies. Why did anti-corruption agency make this claim? How are the relations with China?
Indonesia is open for more foreign investors and other economic and trade partners who want to develop our country. However, in some cases, corporate corruptions occurred. This is what the Indonesian Government and anti-corruption agency want to eradicate.
China is one of the biggest investors and trade partner for Indonesia so there are possibilities that corruption happens with Chinese companies, but it does not mean that the agency only targeted companies from one specific country. It applies to all companies in the world. The relations between our two nations had been ongoing for centuries and were officially recognized in 1950. Trade between China and Indonesia is on the rise, especially after the implementation of ACFTA since early 2010. China has remained on top of Indonesia's key major trading partners, serving as the country's largest export and import market. China serves as Indonesia's largest export destination after overtaking Japan and United States. From China's perspective, since 2010 ASEAN as a whole has become its fourth-largest trading partner after the European Union, Japan and the United States. Among ASEAN member countries, Indonesia was China's fourth-largest trading partner.
Indonesia is likely to choose the Beijing-based Asian Infrastructure Investment Bank over more established multilateral institutions to help fund construction of the south-east Asian country's What is the reason for this election?
In recent years, the world has been marked by growing protectionism, slower economic growth and global trade down to its lowest point since the 2009 global financial crisis. Amid such situation, Indonesia consistently broadens its economic cooperation based on the principle of mutual benefit. Indonesia is always open to all fair cooperation and mutually beneficial relations for all parties.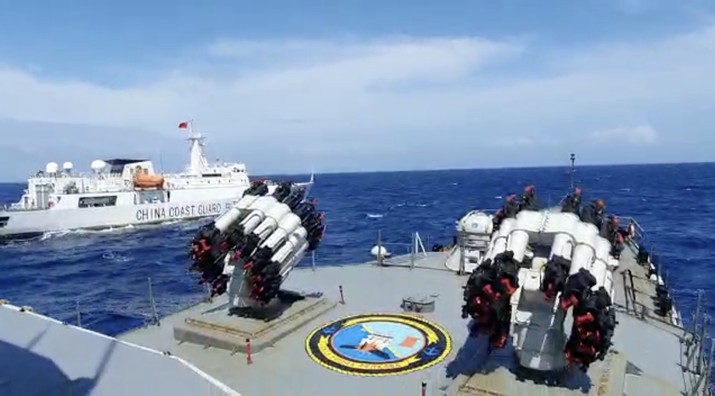 China claims 'traditional fishing grounds' inside Indonesia's 200-nautical-mile exclusive economic zone. Indonesia has increased military presence in Natuna Sea, even with AH-64E Apache attack helicopters. There have also been tension escalations with Vietnam due to the fishing areas. How is this tension escalation expected to end with ASEAN members and a major trading partner?
Indonesia is a non-claimant state in the South China Sea dispute, but Indonesia will consistently reject claims that are not recognized under international law. As it is in other countries, the question of sovereignty and territorial integrity are non negotiable to Indonesia. The Indonesian territory and sovereignty are not up for bargain by anyone at any given time. Any claims by whosoever shall be conducted in line with international law, including the United Nations Convention on the Law of the Sea (UNCLOS 1982). Indonesia wishes to be a part of the efforts to promote mutually beneficial collaboration in the world. Indonesia will foster and promote a fair and mutually beneficial paradigm and not a zero-sum game.
Indonesia has recently started a series of reforms in order to achieve sustainable growth and price stability in Indonesia. What are the main lines of the reform?
Deregulation and simplification are the main strategies to achieve sustainable growth in President Joko Widodo's second term. At this moment the government has already submitted the Omnibus Law to the parliament in order to speed up the reform and attract more investors. The three main principles in this sector are openness, Inclusivity and transparency while the three main lines of the reform are increasing human resources development, faster infrastructure development and effective bureaucracy.
Indonesia must stop building coal-fired power plants by next year if it's to keep up its commitments to the Paris climate agreement. Is there an alternative for energy? Are the recently signed agreements with Saudi Arabia a consequence of the Paris agreements?
2020 estimations forecasts Indonesia to count with more than 270 million people. This condition will increase the demand of energy. Fossil fuels will not be enough. There are several alternatives that are being develop in Indonesia.
First, Solar energy. As a tropical country, Asian Development Bank research shows that most of Indonesia receive 1490-1776 kwh/m2/year, compared with Europe which only has 900 kWh/m2/year. Second, Wind Power. In 2018, Siemens Gamesa provided windmill to the first Indonesian wind farm in Sulawesi. Indonesia will need more energy sources to be use in developing the country. Another alternative is natural gas, Indonesia currently is number 13 in the world in terms of proven natural gas reserve, yet only a small number of power plants are using this source.
Finally, what are the main relations between Indonesia and Spain? How can bilateral alliances be strengthened?
Relations between Indonesia and Spain have been established since the opening of diplomatic relations in 1958. Bilateral relations between Indonesia and Spain in general are increasing in all areas. In recent years we have seen an increase in economic cooperation between Indonesia
and Spain, among others is the increasing interest of Spanish investors and companies that want to do business in Indonesia.
Bilateral relations between Indonesia and Spain have been going well, which can be seen in the increasing visits between high-ranking officials of both countries. Unfortunately, these modalities do not reflect the true potential. Therefore, we are encouraging Spanish-Indonesian businesspeople and companies to promote amutual beneficial cooperation between the two countries.
I believe that the new Spanish Government will start to look to South East Asia, and Indonesia in particular to expand Spanish presence in the region. Many international institutions such as the World Bank, IMF and even Price Water Coopers consider South East Asia as the motor and the future of world economy. I hope that Spain do not come to late to the region to tap in the potential.

Copyright secured by Digiprove © 2020 Quixote Globe