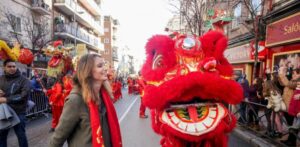 Last week of March 2023, the President of the People's Republic of China, Xi Jinping, met with the President of Spain, Pedro Sánchez. China's Premier, Li Qiang, had invited the Spanish President to the Asian country to celebrate the fiftieth anniversary of the beginning of diplomatic relations between the new Spain and the new China.  Sánchez also had the opportunity to speak at the Boao Forum for Asia, where he addressed political, economic, and cultural leaders. Spain and China have had good relations since the re-establishment of relations fifty years ago, with Spain being the country in the European Union that most sympathize with the Asian country. The Chinese community in Spain is well received, and the activities of its community are beginning to be shared by the local population.
The good harmony between the Chinese community and Spanish society allows a smooth and pleasant cultural exchange, and this social harmony should be the model to be followed by the political leaders of both countries.
On the other hand, both countries have trade relations that should be increased, and this was one of Sánchez's most important statements at China. For China, Spain is a strategic partner that acts as a bridge between Europe and America. Many economic analysts point out this peculiarity of Spain and propose to take advantage of it. The Spanish diplomatic mission has set the objective of increasing an already consolidated alliance and reaching agreements that shield cultural, economic, and diplomatic relations from the turbulence of international politics. In his speech to the Boao Forum, the Spanish president expressed his concern for global economic relations, showing his determination to strengthen rules-based multilateralism. He said that "nobody wants a fragmented economy", implying that he advocates the inclusion of all countries in the global market. This point made by the Spanish president suggested that Spain had finally decided to take a political line independent of the convulsive trade decisions of the EU, which imposes economic sanctions whenever a partner does not conform to its political impositions.
But because of this turbulence in international politics that the diplomatic trip to China had been viewed with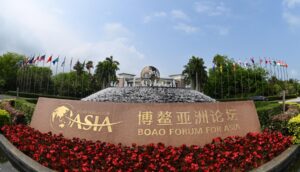 nervousness by many geopolitical actors, not without reason. Sánchez's policy decisions often result in annoyance from both the political opposition and his government partners. Pedro Sánchez manages to make decisions that please no one, and on this occasion, there was little hope that it would be any different.
Sánchez's diplomatic adventure in the Maghreb managed to antagonize Spain with two neighbors and strategic allies in the region, Morocco and Algeria. Of all the possible scenarios, antagonizing two partner countries at the same time was the most difficult and unexpected outcome.
Pedro Sánchez is the most controversial president in Spain's democratic history. Spanish president has a personality far away from the social and ideological parameters of his party, with goals and an agenda that differed completely from those of his colleagues. Sánchez tried in the past to dominate the Spanish Socialist Workers' Party (PSOE), but the party's historical members managed to force his resignation. Sánchez managed to return to the party's executive and succeeded in cleansing the party of opposed historical members. Sánchez then designed the party to his taste, and since then he has surrounded himself with loyal and uncritical collaborators. Since then the PSOE has fallen considerably in every election held in Spain.
This loss of political power has led Sánchez to govern with Soros´s left-wing and secessionist parties that are determining PSOE's political decisions. A classical and smart Sanchez move.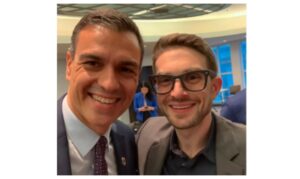 Sánchez's controversial figure has been closely linked to George Soros and his galaxy of para-state organizations and NGOs. On several occasions, Sánchez has shown his close friendship with the Soros family by posting on Twitter photos with the tycoon's son. This is not something new, as the PSOE's political line has always been linked to the US Democratic Party, and in the United States, PSOE has strong and long-standing political relations. A member of the PSOE is Javier Solana, who was Secretary General of NATO, and responsible for the bombing of Belgrade, and the Chinese embassy in the city. A member of the PSOE is José Borrell, who is responsible for EU foreign diplomacy and who wants to impose limits on China and Russia's bilateral diplomacy. The PSOE is arguably an indispensable ally of the network of international organizations woven by the US at the end of WWII.
In short, Sánchez has strong links with all the political actors that have criticized China's emergence as a global actor and have decided to maintain those links rather than pivot towards a different geopolitical order.

Sánchez has decided to follow the dictates of Washington, Brussels, and NATO, but gently. Sánchez has left unhappy all those who expected him to take a different stance to the impositions of the Atlanticist bloc. The president's remarks at the meeting with Xi Jinping were fully aligned with his party's historic partners, but the comments he made the day before implied that he had sympathies for a "multilateral" order, contrary to US interests. Wanting to please everyone, Sánchez has satisfied no one.
In the Western bloc, they feared that Sánchez would compromise on policy lines alien to the PSOE's history. Even Borrell had to publicly delegitimize Sánchez, saying that he cannot negotiate on EU issues. The US had declared that Sánchez's boundless ego could be dangerous for the conduct of the visit. Despite Sánchez's strong political alignment with Washington and Brussels, the political situation in Spain and his narcissistic personality had raised doubts about his political skills. Since the announcement of the visit, the entire international press has questioned Sánchez's visit and has questioned him as a negotiating agent.
All the Western media had put a lid on the issues to be discussed before the meeting between the two leaders had even taken place. No one PSOE ally trusted what Sánchez was going to say, because everyone knew his political situation and the need he has to project a positive image to the world.
El Pais said "Sánchez should use his speech at the Boao Forum for Asia, China's self-styled Davos, this week to change course, speaking out against the unfair competition and economic coercion, making it clear that he sees Beijing's authoritarian state capitalism as a competitor and systemic rival". But Sánchez has been faithful to Washington's policy line, and has limited himself to denouncing "brutal Russian aggression" and demanding China's economic openness to foreign companies.
Talking to the Spanish community in China, one manages to draw not very positive conclusions from the Spanish president's visit. Carlos Martin, director of the consultancy firm Hasiapacifico, was very clear about what the Spanish president should had talk about to his Chinese counterpart. Martin has been based in China for many years and has first-hand knowledge of the needs of expatriates and Spanish companies.
For the director of Hasiapacifico, it was essential for the diplomatic mission to talk about allowing ninety-day visa-free entry for Spaniards wishing to do business in the country. Or at the very least, to make it easier to obtain visas. It was also necessary to strengthen cultural ties, which are indispensable before starting any commercial project.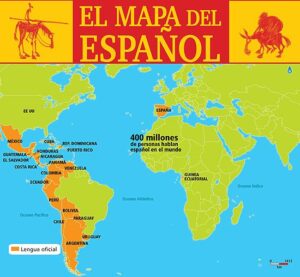 Spain's main cultural asset is its language, which is the language of hundreds of millions of minds and hearts. Martin is aware of the problems encountered by the Chinese and Spaniards when trading together, and he agrees with synchronized studies programs in Chinese and Spanish universities, unifying knowledge to design commercial or cultural bridges.  Likewise, for the expert, it is necessary to promote an exchange of Mandarin and Spanish teachers and to create a system of scholarships linking language learning and commercial studies. There are many issues that Spaniards living in China have been demanding for years, but none of these issues were raised at the meeting; it is clear that the diplomatic mission had nothing to do with them.
The diplomatic mission has finished being far apart from the needs of the Spanish and the Chinese, who carry out the real relations between countries on a tactical level. But with the PSOE's public image badly damaged by corruption scandals, Qiang's invitation has been an image renewal for Sánchez. The Spanish president has not provided a solution to the real needs of the two countries, but he has managed to make everyone forget about the PSOE's internal crises. Sánchez's public image campaign has worked very well; nobody talks about how last week he badly struggled to defend his presidency in a no-confidence motion in parliament against a nonagenarian who could barely speak. Nor have they talked about how hundreds of millions of Euros from EU funds have been embezzled by PSOE members. Sánchez certainly had the opportunity to behave like a real leader and face up to his rightful role as president of the nation, but he had chosen to use Li Qiang's invitation to improve his battered reputation and avoid hostility with the international organizations where he aspires to retire someday.

Copyright secured by Digiprove © 2023 Quixote Globe