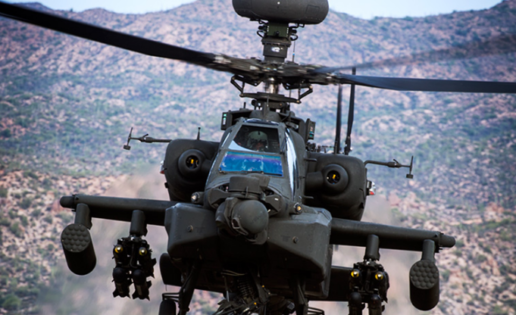 Last December, various media announced the purchase by the Kingdom of Morocco of 36 AH-64E "Apache" attack helicopters from the US and 600 Hellfire missiles, as well as various warfare and training materials worth more than 4.25 billion dollars. Due to the Christmas season and the uncertainty in Spain to foresee if there was agreement for the formation of a government, no importance is being given to the rearmament that the closest European neighbors of the Maghreb, such as Morocco and Algeria, are developing.
In the case of Morocco, this is not a new situation; if we look back, in 2012 Israel's National Institute for Security Studies already warned of the escalation of expenditure on weapons by the Moroccan neighbor.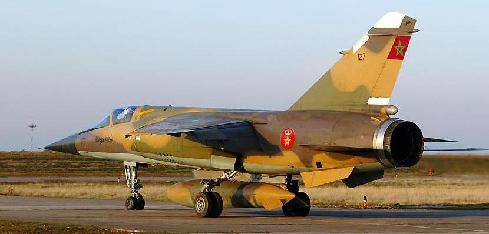 To have an indication of this renewal, in 2014 it was seen the launching of the frigate Mohammed VI as part of the renewal of its navy, which was somewhat obsolete. In 2016, contracts are signed for the purchase of 200 Abrams MIAI tanks, in addition to 1200 missiles against cars, material purchased to the United States. In 2019 the renovation also reached the air force with the acquisition of 25 new F-16 Block72, and the modernization of another 23 F-16s, also purchased to the USA. In addition, Morocco will renew and upgrade the French Mirage F-1 and F-5, bringing the total number of high-performance combat aircraft to around 75, in addition to the above-mentioned helicopters.
In January of this year 2020, Morocco announced the purchase of war material from various French companies with various contracts[1], for a value of 400 million Euros. The first contract consists in the purchase of the CAESAR self-propelled howitzer, worth 170 million Euros, along with its ammunition for an additional 30 million Euros. Morocco will acquire the armament from the French state-owned arms manufacturer Nexter. The second contract is for the acquisition of VL-Mica land missiles from the world leader in missile systems, MBDA, at a cost of EUR 200 million.
From 2008 to 2018, France sold Morocco military equipment worth 1.8 billion Euros, including a FREMM frigate in 2008 (Naval Group) and two spy satellites in 2013 (Airbus and Thales). Naval Group, a French defense contractor and industrial group, will provide maintenance services for a number of Moroccan military vessels. It will also provide maintenance to three Sigma corvettes acquired from the Dutch Schelde in 2011 and 2012, in addition to the FREMM multipurpose frigate acquired in 2008, as well as other vessels. In addition, Morocco has future plans to acquire submarines from TKMS and Grupo Naval. In January 2020, Morocco has received 3 Israeli-made drones valued at $48 million, with the aim of controlling extremism in Western Sahara.[2]
In recent years, according to Forbes magazine, Rabat has made war purchases or signed contracts worth $10 billion from Washington. In 2020 its defense budget will grow by 30% compared to 2019. By 2018, the figures reached 3.2% of its GDP and its armed forces numbered 325,000.  Not to mention the reinstatement of compulsory military service for men and women since last April.
On the other hand, Algeria, country with which Morocco has kept its borders closed for more than 20 years, is not far behind either. After Algerian independence in 1962, at the height of the Cold War, the regime fell to the Soviet side, with today's Russia being its main supplier of war material, positioning Algeria as the main warring power in the Maghreb. All the debt Algeria held with Russia was transformed into defense industry contracts. In fact, it is the country in Africa with the largest defense budget (between 10 and 13 billion dollars). In the period 2006-2016, it has tripled its defense budget, creating plans for its own war industry. Proof of this is decree 9/19 of the Algerian presidency to create a self-defense industry. Its armed forces have over 500,000 soldiers.
"Since the 1990s, Algeria has been the largest buyer of Russian military industry in the MENA region," according to Grigori Lukiánov, a Middle East expert and professor at the Moscow School of Economics[3]. In 2017 Algeria received 8 Su-30MKI aircraft out of a total of 14 ordered in 2015. More recently, Algeria has signed a contract with Russia for the purchase and sale of 16 Su-30MKI(A) and 14 MiG-29M/M2 fighters worth more than $2 billion. The agreement, signed at the recent 2019 MAKS Aerospace Exhibition in Russia, also provides for the supply of additional equipment and weapons.
This entire means that the Algerian country devotes 5.27% of its GDP to the defense budget, mostly sustained by its capacity to receive income from its enormous natural resources. It will have to be seen if these revenues may be reduced will affects Algeria´s military procurement contracts, a country with constant social unrest after the last presidential elections, having currently a fragile political stability. Despite this dependence, Algeria is diversifying its search for suppliers, acquiring ships from Germany, China and Italy, helicopters from the United Kingdom and France, and aircraft from Spain (6 C-295 transport aircraft in 2006), and the USA.
And as the third vertex of an imaginary triangle, besides being the closest neighbor on the other side of the Mediterranean, is Spain, which should start to worry about this rearmament on the other side of the Mare Nostrum. Spain should not be so concerned with Algerian rearmament, but with Moroccan rearmament. Morocco currently has sovereign claims over part of the waters of the Canary Islands. This sovereign claim on Spanish territory has recently been approved by the Moroccan authorities.
There is no doubt that a new game of the Cold War is being played, a cold war that may not be over or may have new players such as the United States and the new Russia, who through their defense companies are bringing these countries under their orbit.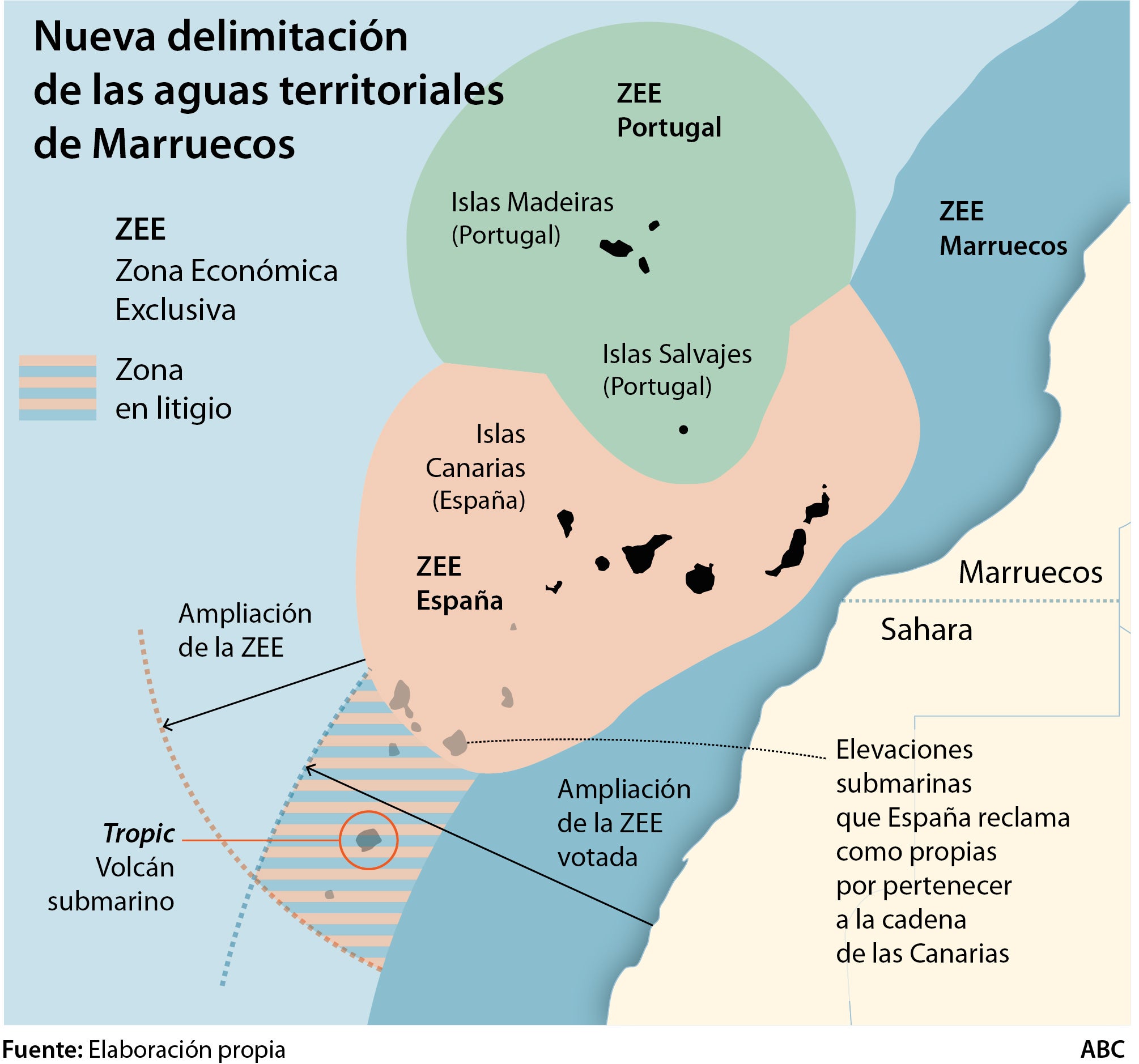 For these reasons Spain must not weaken its defense projects. It is well known that when it comes to choosing, it is not easy for the politician in office to opt for increased spending on arms. It is not easy, but Spain must remain firm in its intention to continue having modernized Armed Forces, with state-of-the-art equipment to fulfill its mission inside and outside our borders within the framework of the international commitments acquired. Furthermore, Spain has to guarantee the sovereignty of the whole national territory against any external attack, as established in the Spanish constitution in its article 8.
As an example of the threat, in the last Global Firepower Index report of 2020, Morocco is ranked 56 (up 5) out of 138 countries[4], Algeria is ranked 28, while Spain is ranked 20.[5]
Following the wise Spanish proverb, "when you see your neighbor's beard cut off, put yours to soak ". Spain's political representatives need to take into account the arms build-up that is taking place just over 10 km from its borders.
---
[1] https://www.moroccoworldnews.com/2020/01/291856/morocco-armament-france/
[2] https://www.moroccoworldnews.com/2020/02/292656/morocco-buys-israeli-drones-to-combat-extremism-in-western-sahara/
[3] https://mundo.sputniknews.com/africa/201909101088645386-para-que-compra-argelia-aeronaves-rusas/
[4] https://www.globalfirepower.com/country-military-strength-detail.asp?country_id=morocco
[5] https://www.globalfirepower.com/

Copyright secured by Digiprove © 2020 Quixote Globe