Dr Samir Saran is the Chairman of the Observer Research Foundation (ORF), one of the most influential think tanks in Asia. Saran in the observatory manages the creation of strategic knowledge on which the decision-making of public and private institutions is based. Quixote Globe has had the honor and pleasure of being able to talk with him about the issues in which India is involved in the Asian scene.
---
India and China had many systems for negotiating their disputes, and they maintain a strong and stable economic relationship. How could you define the relations of the two countries within regional politics?
India is a major power in the Indo-Pacific region with growing presence and role in regional and world affairs. This is discomfiting for Beijing as India has steadfastly refused to cosy up to China or to pander to its whims and fancies. New Delhi is mindful of India's national interest and alert to the emerging post-pandemic global realities and realignments, which necessitate the firming up of new age alliances like the Quad between India, the US, Japan and Australia, and compel rethinking of older designs for trade relations, commerce and supply chains. On the other hand, Beijing seeks a multipolar world and a unipolar Asia with China at the exalted center of the Asian century. India disagrees with this proposition and resists China's bullying tendencies, which—under Chairman Xi—are now visible to all. This explains, in large measure, the Communist Party of China (CPC) leadership's escalated animus towards India in recent times.
Which are the sectors in which the two countries have the strongest ties?
China is among India's largest trading partners, albeit with a skewed balance of trade in China's favour. There are substantial Chinese investments in India, although this is a recent phenomenon and is modest in comparison to some other countries. The two nations have had people-to-people contacts through ages – contacts that have fostered cultural ties and an abiding mutual interest. Despite severe military provocations by Chinese troops over the last few months and a violent confrontation, on at least one occasion, that led to loss of lives on both sides, the two countries remain engaged in talks to prevent further escalation.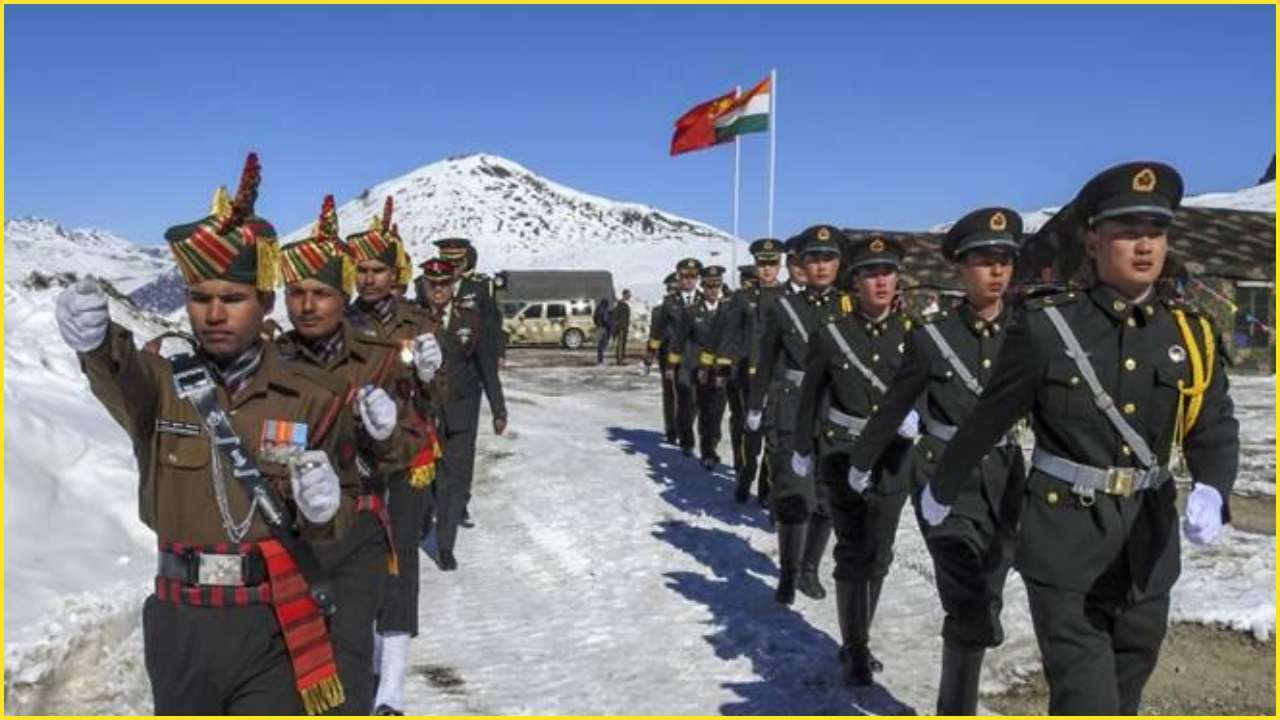 India has a special relationship with Tibet; even the Buddhism practiced in China comes from India. How have India-Tibet relationships been affected by modern China?
India has historical relations with Tibet. In fact, historically, India has never shared a border with China; India shared, and continues to share, its border with Tibet or what China calls 'Tibet Autonomous Region'. India has been home for the exiled Tibetan community that fled after China's smash and grab of Lhasa. The Dalai Lama, spiritual head of Tibet, lives in India. The Tibetan government in exile works out of India. While India has stood by Tibet, the world has abandoned the Tibetan cause. That said, India does not seek to leverage Tibet in its relationship with China. This is in keeping with India's stated principles of foreign policy that exclude third country hyphenation in bilateral relationships.
What is the reason why Xi Jinping advanced the Line of Actual Control (LAC) in Ladakh? What benefit did China get from this move?
The strategic significance of Ladakh for China is immense. The China-Pakistan Economic Corridor (which gives China access to the Gulf) runs through Aksai Chin, which has been under illegal Chinese occupation since 1962. Beijing would like to expand upon the Indian territory illegally occupied by Pakistan and ceded to China. India's Ladakh region is a vulnerability and an obstacle for China's access and control over Gilgit-Baltistan and beyond. Territorial expansion through force and coercion has been a part of China's history and  is integral to the Communist Party of China's modus operandi.
Whenever we talk about China's movements in the region, we talk about the control of water. To what extent would India's water resources be subordinated to the will of China if it took control of the area?
Water is an important Indian concern with regard to Chinese control over Tibet, the upper riparian state. China can technically divert the water from important rivers originating in Tibet and stop it from flowing into India. Beijing has already weaponised water in its dealings with Vietnam. India and China do not have an agreement on water-sharing, although China is committed to supplying India with hydrological details of these rivers. It is not impossible to imagine China weaponising river water in its dealings with India. Already, China has built a large number of dams on these rivers in Tibet.
We are seeing how an area of ​​the border with China has become a stronghold of Indian and Chinese military forces. Which is the reason for the military escalation at this time?
The immediate trigger appears to be India's rapid development of infrastructure along the Line of Actual Control (LAC), including roads and bridges. Till now, China has been building similar infrastructure on their side of the LAC. China came to believe that building infrastructure along the LAC was its sole prerogative since that gave it a military advantage over India. However, the People's Liberation Army's (PLA) provocations along the LAC through incursions are not new. This time, the PLA was excessively belligerent, and China made the error of underestimating India's military resolve. The east Ladakh provocation by the PLA is in violation of the agreement between India and China to maintain peace and tranquility along the LAC. That violation has been suitably dealt with by the Indian Army and, perhaps, the LAC will now witness more intense troop presence to ensure further Chinese misadventures can be nipped in the bud.
India has opened the Atal corridor, which allows sending tropes to the border in a very short time. Is India reinforcing its infrastructures under a military point of view?
India's ramped up efforts to build and expand infrastructure along its national borders, the LAC and the LoC should not be seen in isolation as having a purely military objective. That may be true for infrastructure created by China, but it's not so for the infrastructure being built by India. It is part of India's effort to rapidly expand physical infrastructure by way of new roads, highways, expressways, bridges, tunnels and railway lines to meet increasing mobility demands for both people and goods. The Atal Tunnel does shorten the time for the movement of troops, but it also shortens the time for the movement of people and goods. All frontier infrastructure enormously contributes to India's push to develop the tourism sector.
Serious cybersecurity incidents are being reported between the two countries. Retired Lt. Gen. Vinod Bhatia has stated that there may be a shift to non-contact warfare. Is this a real possibility, would the conflict scenario move to cyberspace?
Cyberspace warfare is a reality in the emerging digital era and non-contact warfare will pose a threat to countries across the world as technology evolves. Cyber war is a key weapon in the Chinese armoury to subvert rivals. Most enterprises in China, even private companies, are controlled by the CPC. IT-enabled services by these Chinese companies—for instance their apps—have been targeted at mining and gathering data. They pose a security threat and that is why countries have begun prohibiting them, like India has. Huawei is another example. America has banned it due to national security concerns. Other countries have shut their doors to Huawei as well. India too has to guard its cyberspace carefully to protect it from Chinese subversion.
Can border affairs undermine India-China cooperation in other sectors?
India and China have long had this understanding that border-related disputes would not stand in the way of enhanced trade and cooperation. That understanding worked till China decided to disrupt the status quo, first at Doklam in 2017 and then in east Ladakh earlier this year. The east Ladakh experience has been extremely negative and India, through a series of executive decisions, has made it obvious to China that it can no longer be business as usual. In any event, India's new emphasis on self-reliance directly impacts mass import of cheap Chinese products.
Are there third parties interested in contaminating relations between the two countries, or would the situation be the same without third interests?
China's hostility towards India began in 1962. Since then, it has been an on-again off-again affair. This is not about a third country. Although, it stands to reason that a certain third country in India's west, which is entirely dependent on Chinese aid and assistance for its survival, would want to demonstrate its loyalty to its paymasters by indulging in bogus jingoism and trying to fish in troubled waters. If China needs such a third country then, to quote a senior Indian Army general, "there is nothing left to say".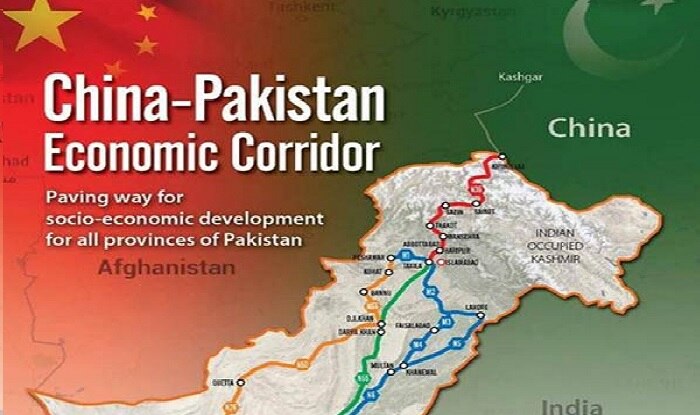 The situation seems to have brought positions closer between China and Pakistan. In fact, Pakistan had approved the China-Pakistan Economic Corridor (CPEC). Is there any coordinated performance between China and Pakistan?
Pakistan has been moving closer to China over the past many years. With American assistance dwindling, Pakistan now virtually lives hand-to-mouth on Chinese money. China has begun underwriting Pakistan's military expenditure. so that makes Islamabad kowtow to Beijing. CPEC always had Pakistani endorsement. For all practical purposes, Pakistan is now a client state of the CPC and it is only to be expected that the two should work together.
Pakistan had claims on Kashmir and other Indian territories at the virtual meeting of the Shanghai Cooperation Organisation (SCO) on September 15, Can this rapprochement with China pose problems for India in the Kashmir region? How would affect to the political situation the new attempts of Pakistan on Gilgit-Baltistán province?
Pakistan displaying a bizarre map at the SCO meeting on September 15 was pathetically immature, beneath contempt and contrary to all canons of multilateral meetings. If Pakistan did so on China's advice or instruction, then further comment is unnecessary. China has been consistently playing the pro-Pakistan card on the Kashmir issue as well as on issues related to terrorism sponsored by the Pakistani state, including at the UN. As for Gilgit-Baltistan, any attempt by Pakistan to legitimise its illegal occupation of these Indian territories will not wash – either with the people of that region or with the global community. The world is still governed by rules and laws.
If the escalating arms and tensions rise, what would be the effect on the alliances and strategies of Asian geopolitics? 
India's defence policy is predicated on its principle of strategic autonomy. India will do whatever it takes to defend its land, water and air and other domains from any misadventure by any country. India's record speaks for itself. In this endeavour, India has never been lacking in friends and allies in the past, it shall definitely not be bereft of friends and allies in the present and the future. China knows this well.

Copyright secured by Digiprove © 2020 Quixote Globe